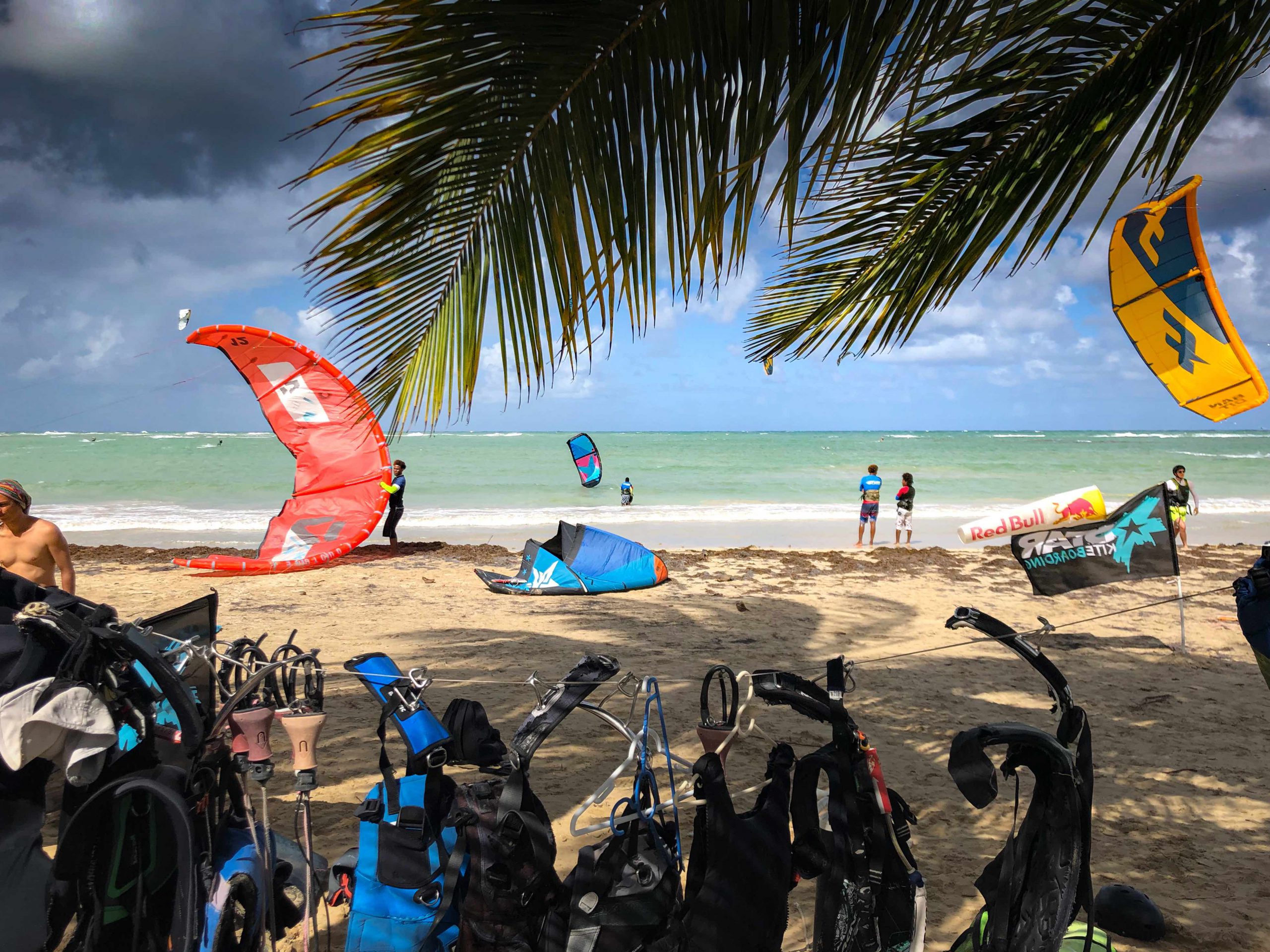 Kitesurfing, contrary to popular belief, is easy to learn and accessible to a wide audience. It provides rich sensations very quickly.
In our school, different formulas of kitesurfing lessons are possible depending on the level and availability of the student.
It takes an average of 3 lessons to discover the first sensations of sliding.
All equipment is provided (life jacket, helmet, harness, radio, wings and board).
Remember to take sunscreen, sunglasses and a bottle of water.
If the weather conditions do not allow the course to be guaranteed, it is canceled and refunded or postponed.
INDIVIDUAL KITESURF LESSONS WITH CERTIFIED INSTRUCTOR
Use security systems

Install your kite gear

Discovery of the flight window

Take off and landing your kite

Controlling the kite in the flight window
Intermediate
6h de cours (3x2h)
All the points mentioned in the discovery course

Controlling the kite in the water

Body dragging downwind and upwind

Body dragging with upwind and downwind board

Kite control standing on the board

(Radio included)
Development
12h de cours (6x2h)
All the points mentioned in DISCOVERY and INTERMEDIATE

Entry and exit of the water in autonomy board in hand

Entry and exit of the water in autonomy board in hand

Autonomous board recovery

Kite control standing on the board

Speed ​​control theory

(Radio included)
GROUP KITESURF LESSONS WITH CERTIFIED INSTRUCTOR
1 wing for 2 people (the 2 students work together with a single wing)
Use security systems

Install your kite gear

Discovery of the flight window

Take off and landing your kite

Controlling the kite in the flight window
Intermediate
6h de cours (3x2h)
All the points mentioned in the discovery course

Controlling the kite in the water

Body dragging downwind and upwind

Body dragging with upwind and downwind board

Kite control standing on the board

(Radio included)
Development
12h de cours (6x2h)
All the points mentioned in DISCOVERY and INTERMEDIATE

Entry and exit of the water in autonomy board in hand

Entry and exit of the water in autonomy board in hand

Autonomous board recovery

Kite control standing on the board

Speed ​​control theory

(Radio included)